Feature Articles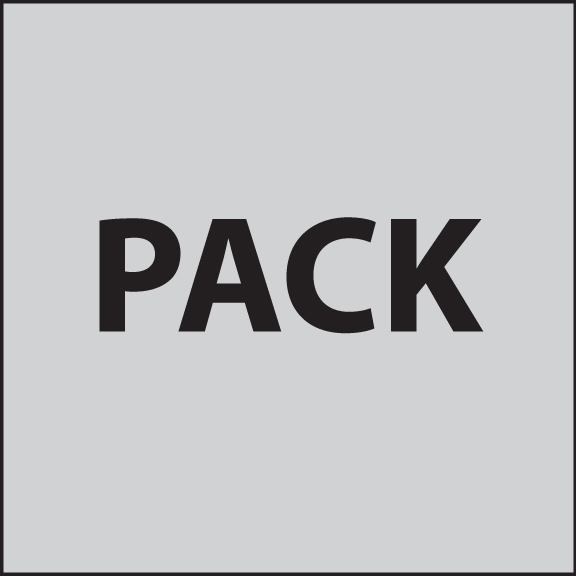 The Pack Name
English (Kentish): from a medieval personal name, Pack, possibly a survival of the Old English personal name Pacca, although this is found only as a place name element and appears to have died out fairly early on in the Old English period. The Middle English personal name is more likely to be a derivative of the Latin Christian name Paschalis (see Pascal) [or] Jewish (Ashkenazic): metonymic occupational name for a wholesale trader, from German Pack Ďpackageí (see Packer).Anglicized form of Dutch Pak.

DNA Project Report from Russell Pack

from Russell T Pack

Dear John Pack Family,

For those who donít know me, I am a second great grandson of John Pack and Mary Jane Walker via Quince Rufus Pack, an alphabet child who moved up to southeastern Idaho. Since January, I have been administrator for the Y-DNA project that the Pack family has with Family Tree DNA.

We have had this project for several years. For a summary of what was done and learned up through 2012, see the article by Gary Pack in the JPFA newsletter of November 2012. Briefly, we know of two other Pack families in America. One of those families can trace their line back to 1755 in Virginia. They match us on all 12 of the first 12 markers and on 34 of the first 37. This close a relationship means that our first common ancestor with them probably occurred a few generations back into England. However, the other family, whom I will call the Maryland family, matches us exactly on all the first 37 markers! That means that they are closely related to us. They can trace their line to a George Pack who lived from about 1700 to 1754 and died in Maryland. However, no one has yet been able to connect them to our George (1634-1704) whom we know was in Elizabethtown, NJ by 1665. Our DNA closeness predicts that we ought to connect somewhere right in there!.

We have learned some interesting things this year. I have always confidently told people that all the Packs in the LDS Church are descended from our pioneer John or his brother, Rufus. However, I learned this year from Mark Gardner of a John J. Pack who lives in Pocatello, ID whose ancestors joined the LDS Church in England in the 1870ís after our pioneer was already in Utah. Their ancestry comes from Northampton which is northwest of London. That was very exciting to learn, and I contacted him. He very kindly took the DNA test. However, when the results came back, we found that there are four mismatches between us in the first 12 markers, so any connection between our lines is likely to be thousands of years ago. Actually, he matches well with an Allen Pack, whom we had tested earlier, who comes from Southampton, which is Southwest of London.

More recently, via Donna Pack McEvoy, we learned of Jeffrey Pack, who lives in England and is the author of A Cornucopia of Packs, a 234 page book containing a great deal of the genealogy of his and some other Pack families. It is beautifully done with lots of color pictures. He was happy to take the DNA test, and we were eager to get the results. However, when the results came back, we learned that there are 3 mismatches between him and us in the first 12 markers, so he and we are not closely related, and the first connection will be a thousand years ago. His people come from Kent, which is Southeast of London.

From Jeffrey we learned of yet another Pack family, the Packe-Drury-Lowes, who have many illustrious ancestors. They live in Prestwold, which is on north of Northampton. We will try to get a DNA sample from them.

We have also had contact with a John Slee whose grandmother was a Pack. They come from Sussex, northeast of London. We would love to get a DNA sample from one of their males with the Pack surname, but so far John has not been able to find one.

Also, because the last name of our George (1634) was occasionally spelled Peck, we have compared our DNA results with those of the Peck family project on FTDNA. So far, none of them are closely related to us. However, we know of other Pecks whom we plan to contact.

That is about where it stands at the moment. Now, what can you do? Continue to do as most of you have always done. Whenever you meet a Pack you donít know or see Pack in the telephone directory of a place you visit, make a friendly contact with them and see what they know of their family history. Most donít know enough to help us, but if you find one who knows their Pack line back a long ways, and it is different from ours, please let me know, and I will approach them about doing a DNA test. We want to test people who might connect to our two Jobs, our 1634 George, or to some known place in England. DNA tests can help us to know where to look and where not to look!.

Blessings and best wishes to all of you! .


Feature Story 4 Spot available.
Contact Us

If you have any questions or comments about the information on this site, please contact us. We look forward to hearing from you.